28 Best Companies That Pay You for Legal Transcription Work from Home
Updated on: by Amy Kennedy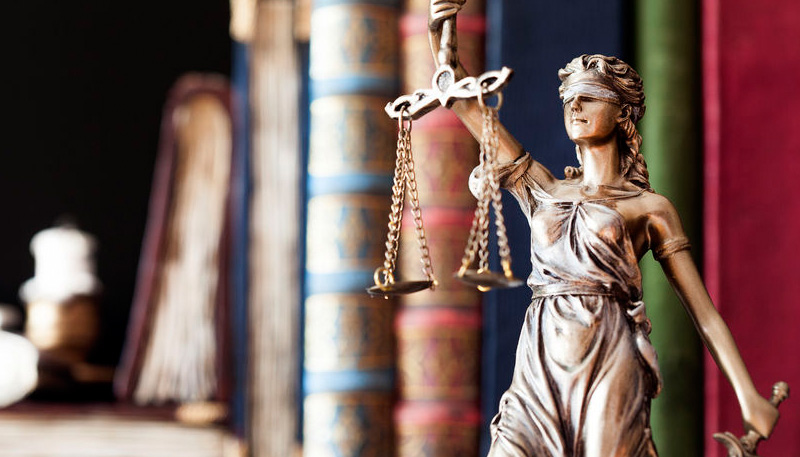 If you're interested in doing transcription work from home and have a legal background, then legal transcription may be the perfect opportunity for you.
Need Easy Extra $350+/Month For Free?
Transcription work continues to be one of the most sought-after work from home jobs, especially for those who need flexible work.
Unfortunately, since transcription is so popular, the demand for jobs is high and positions may fill up quickly.
But, legal transcription takes a special set of skills – and usually some professional experience – so the jobs may be more available and higher-paying than general transcription.
If legal transcription work is something you think you may be interested in, read on to find out more about what the work entails and how to get started.
About Legal Transcription Work
Legal transcription work is different than other forms of transcription.
In fact, you may not know that there are several types of transcription.
The four most common are:
General
General transcription involves transcribing normal audio files of speeches, interviews, conversations, and more.
Anyone with transcription skills – or those just learning – can take on general transcription work.
It typically doesn't involve tricky terminology or subject matter that requires people with professional experience to transcribe.
Read more: 46 Best General Transcription Jobs from Home, No Experience Required
Legal
What does a legal transcriptionist do and how does it differ from general transcription?
Legal transcription processes audio files for the courtroom and law offices.
This type of transcription takes a special set of skills from people who have experience with law.
Many of the terms you'll hear are law-related terms, so those with a legal background will more easily understand what people on the audio files are saying in order to transcribe them.
Need Easy Extra Cash?
Pinecone Research, a leading name in online survey panel honesty, absolutely guarantees $3 cash for every survey you complete!
Take advantage of their time limited New Membership drive and register NOW. Join today: 100% free!


You'll typically earn more for your skills as a legal transcriptionist than a general transcriptionist.
Where general transcriptionists earn, on average, about $25,000 per year, a legal transcriptionist's salary can easily double that amount.
Technical
Technical transcription is another form of specialized transcription that's best suited to those with high-level knowledge of computers, software, hardware, and other technical things.
Usually, technical transcribers transcribe pieces of audio that gets made into instructions, books, and other documents.
Medical
Medical transcribers typically need some sort of professional experience in health care.
Doctors often record themselves speaking about a patient's medical history, observations, and more during doctor or hospital visits.
Medical transcriptionists then transcribe those audio files so that the doctor can have a written document for everything he or she stated.
Read more: Top 6 Entry Level Medical Transcriptionist Work from Home Jobs
Getting Started with Legal Transcription

How can you get started as a legal transcriptionist?
In most cases, you will need some type of legal background.
It's not usual to enter legal transcription without professional or educational legal experience.
However, extremely talented transcriptionists with a long, steady background of transcription work may qualify in some cases.
If you don't currently have enough experience as a transcriptionist or professional or educational legal experience, you may want to consider taking some courses to get you there.
Check your local community college to find out if it offers some night or weekend courses that you can attend around your regular job.
There are also online courses that may be able to help get you closer to your goals.
A helpful article on Study.com outlines some of the necessities for legal transcriptionists, as well as what certificate or degree programs can help you enter this career path.
You can also gain some experience as a freelance transcriptionist on places like Upwork or Guru.
On these marketplaces, you can bid for jobs.
There are plenty to choose from for various levels of experience, from beginner to expert.
And, once you get hired for and complete some work, you'll start building a portfolio that may make you more likely to land some other legal transcription jobs.
Making Your Resume and Application Stand Out
It goes without saying that most of these transcription jobs will require you to complete an application before you get hired, even if you're applying only for an independent contractor position.
Companies want to know that they're bringing someone on board who has the chops to crank out excellent work.
That means that you'll need the right experience and skills to be able to perform legal transcription work, which is usually more complicated than general transcription work because it requires you to understand legal terminology.
In addition to showcasing a portfolio with your best legal work, you'll also need to fill out the company's application and, usually, send along your resume and cover letter.
A resume will detail your past job experience, skills, and your objective for applying for the job.
It will also include your contact information and, if relevant, some information about your college degree(s).
You might also want to add references – professional and personal – which are people who you've worked within the past or people who know you well enough to explain why you'd be a good fit for the job.
A lot of companies won't call your references, but some might.
Either way, it's a good idea to have them available just in case.
Earn Everything… nearly!
Join Opinion Outpost, one of the few faithful and honest survey panels and earn cash and gift cards for your opinion. Stack your points and redeem them: Simple! No hidden fees and completely free!


The cover letter should be an extension of your resume.
Use it to briefly explain your skills, previous work experience, and why you think you're the perfect person for the job and company.
A cover letter should show your personality, but it should also be concise and not drag on about how great you are.
Instead, use it to explain what you can do for the company and the position using your legal transcription skills.
24 Best at Home Legal Transcription Jobs
Several places offer such jobs and many lawyers or courthouses may even offer their own jobs.
But, many of them don't allow you to work from home.
However, the following companies have positions for legal transcriptionists who want to work remotely so you can find the perfect at-home position for you!
Allegis Transcription works with several companies as clients to provide transcription services, so it sometimes has legal work depending on its client needs.
You can sign up as a transcriptionist, indicate your experience in the legal field, and get matched when opportunities arise.
All positions are for independent contractors and the rate of pay varies depending on the project, but they typically pay weekly.
For legal transcription through the company, you'll need to type at least 75 WPM and have experience in the legal field or a relevant degree.
Athreon provides speech-to-text services for a variety of industries.
The company is very selective in its candidates, so the ideal candidate must be highly qualified.
In fact, on the website it states that the average years of experience for Athreon transcriptionists is 15 years.
The company specializes in technical industries, like medical and legal.
You must have exceptional listening and typing skills and be very accurate in your transcriptions.
Athreon prides itself on providing a good work-life balance for transcriptionists, so a flexible schedule is possible here.
You'll also get detailed feedback of all your work and quick access to help if you experience technical issues along the way.
Athreon assigns you projects based on your expertise, so you won't have to compete with others for work, which can help provide you with more steady income.
You'll get paid weekly with PayPal. Your compensation depends on your expertise.
This company is mostly for entertainment transcription, but it also does legal transcription and translation work for its clients.
As a legal transcriber here, you'll need to have quick turnaround times and high accuracy rates.
If interested in a position, you can use the contact page to send your details for BAM! to consider.
Another company that seeks qualified and experienced legal transcriptionists.
This company specifically looks for candidates who have had experience with depositions, arbitrations, and administrative hearings.
You must also have a strong knowledge of English and excellent typing skills.
You're also required to have at least a year of relevant professional experience in the legal field.
Anyone who has an interest in working with the company can send their resume and cover letter to the email address listed on the website for further consideration.
If Cambridge Transcriptions is interested in you, you'll be invited to participate in further assessments to board the team.
The company has excellent reviews on Indeed.
However, the pay doesn't seem to be listed on the website or online, so you may want to consider asking about it when you apply.
You can also become an independent contractor, or CyberDictator, for CyberDictate.
You're welcome to apply for this company if you live in the United States.
Before you apply, you must have the proper equipment necessary to do the job, including a headset, foot pedal, and transcription software that can read a variety of files.
Microsoft Word, Excel, and Corel WordPerfect must also be available on your computer.
The company specifically seeks legal transcriptionists often to fulfill the needs of legal clients.
You must have at least 3 years of experience in the legal field within the past 7 years.
Once you apply, you'll need to sign an independent contractor agreement and non-disclosure agreements for clients you work with.
Once you're ready to apply, you can contact the Human Resources department for further instructions.
Daily Transcription provides transcription services for a variety of industries, including business, academic, and legal transcription.
The company only hires independent contractors who are available for part-time or full-time work.
So, you'll be responsible for completing your own taxes as part of being a contractor.
Daily Transcription can't guarantee anyone a certain number of hours per week.
Instead, you'll be contracted on an on-call basis when work is available.
For this reason, you may want to consider Daily Transcription as a side job for some extra money rather than relying on it for your regular income.
All U.S. residents are welcome to apply.
It's not noted whether a specific amount of legal experience is necessary to join as a legal transcriptionist.
The pay isn't listed on the site, but people on Glassdoor report that the income starts off rather low with opportunities to increase as you gain more experience.
Transcriptionists in the United States can apply for a position at Dictate Express to do their work from home.
The company hires you as an independent contractor so you can choose when you work, but it's recommended to devote at least 45 minutes per day to your projects.
You'll need intermediate computer knowledge, a high-speed internet connection, Windows 7 or higher, transcription software, and a foot pedal.
All applicants will also need to go through a series of tests that check their skills with spelling, punctuation, grammar, and transcribing.
Two years of relevant experience is also a must.
Reportedly, the position pays 65 cents per character line, which includes spaces, and you'll get paid via direct deposit.
E-Typist is a company that focuses strictly on legal transcription services.
As an independent contractor for the company, you'll have a flexible schedule to work when you're available.
Generally, you'll have a turnaround time of three times the length of the audio file, so you need to be able to work fast.
You'll need a reliable computer with Windows Vista, Windows 7, or higher, but E-Typist will provide you with the software you need to complete work.
You can send your resume to the email address listed on the site and further instructions will be provided based on your qualifications.
GMR Transcription doesn't always have openings available for legal transcriptionists, but you can check back with the website to see when openings become available.
Legal transcription is one of the services it provides.
You'll have a flexible schedule as an independent contractor for GMR Transcription, but you should be able to at least take some work every week to remain active.
Pay rates remain private until you're hired and depend upon your accuracy, turnaround time, and other factors.
After you submit your resume, you'll be invited to take a test to prove your skills.
You'll typically be contacted in about two weeks if the company decides to hire you.
This company offers a variety of services to professionals in the medical field.
In addition to medical transcription work, InHealth also looks for non-medical transcribers, like legal experts, to work from home.
The positions can be either part-time or full-time.
You'll need at least two years of experience, U.S. citizenship, and the ability to type at least 75 WPM.
It's a bonus of you're bilingual in English and Spanish.
The pay depends on the client and project, but the company states that most projects pay between $1.05 per page to $1.14 per audio minute.
You can choose your own hours and days to work and InHealth will provide you with work for your schedule.
Kendall Creek Communications is a branch of Birch Creek Communications that deals solely with legal transcriptions for trials, hearings, depositions, and more.
You'll be an independent contractor for the company, which pays between $0.75 and $1.75 per page of transcribed audio.
The faster you can type and transcribe, therefore, the more you can make per hour.
Some more technical and difficult audio files may pay more, with rates per audio minute instead of page.
Those who consistently have 99% accuracy or more can qualify for higher pay rates.
Click here to learn more about applying using the given email address.
This company is a network of court and legal transcribers that often has positions available for at-home workers with plenty of experience.
The website doesn't contain any information about its positions, but this is one company that gets mentioned a lot by other legal transcribers.
Reportedly, you can earn up to $1 per audio minute, depending on the client and the project, for your work here.
You'll need at least 30 hours per week available.
Read our full review of Neal R. Gross here.
Net Transcripts is all about legal transcription, focusing on law enforcement files and legal or courtroom-related files.
The company has several positions that it offers, including law enforcement transcriptionists and proofreaders. These are work from home positions.
You'll be an independent contractor and can choose a part-time or full-time schedule.
Most work has a turnaround time of 3 to 5 business days.
You'll need to have a background check before beginning work due to the nature of the business.
And, you'll have an assessment period to complete before you can take on work from clients.
You must have prior experience in the law enforcement or legal fields and Net Transcripts requires you to have consistent 98% or higher accuracy.
Get work at home legal transcribing work at Pioneer Transcription Services, a company that provides its service to legal companies.
You can earn a minimum of $1.50 per audio minute for a 2-day turnaround, but rates go up if you're able to turn over work within 24 hours.
If you complete projects with multiple speakers or in foreign languages, rates will be even higher.
You can make the list for on-call transcribers for the company by completing the interview form on the website.
If you're a good fit, someone will contact you for further instructions.
Once you're on board, you'll be able to get matched with open opportunities.
This office of attorneys has open positions for legal assistants that carry out several duties for the team, one of which is transcription.
According to some sites on the web, the positions can be remote, but this isn't confirmed on the company's website, so it's a good idea to ask first before sending in your resume.
Rolfes Henry provides its employees with retirement plans, healthcare benefits, and more.
SpeakWrite specializes in a variety of transcription services, including medical, general, and legal.
Applicants must be able to type 60 WPM and have 90% accuracy, which will be verified with a typing test as part of the application.
Legal applicants must also meet some specific requirements, like have at least one year of relevant experience, understand formatting of legal citations, and setting up legal documents, summaries, etc.
You'll need to use Microsoft Word 2007 or a newer version for the job, and a printer and foot pedal are required equipment for your home office.
StenTel is a company that offers translation and transcription services to clients.
Most clients are in the legal and insurance fields, so you'll need extensive experience in one or the other to apply.
Legal transcriptionists will be hired as independent contractors who have proven professional experience in the legal field.
You also must reside in the U.S. and be able to prove your citizenship.
The actual compensation isn't noted on StenTel's website, but it does indicate that your rates will align with your experience and you'll have opportunities for rate increases with more experience and work quantity.
You can fill out a questionnaire to be considered for the team and a representative will contact you if you're a good fit.
Tigerfish is one of the longest-running online transcription services, offering transcribed audio to a variety of clients.
The company covers several industries and types of transcription, like video production transcription and transcription to medical documents.
It also focuses on legal clients, so legal transcriptionists are welcome to apply.
The good thing about Tigerfish is that it allows beginners to apply.
Every applicant must submit three samples with their applications.
As long as you adhere to the style guide, accurately transcribe the files, and have a fast typing speed, you may qualify to become a part of the Tigerfish team.
Make sure that you use the open space in the application to note that you have experience in the legal field, if applicable, so the company can match you with appropriate clients.
Pay is reported to be from $6 to $9 per hour for beginners, but may be more for those with legal experience. Tigerfish pays every other week using PayPal.
This is one of the most popular transcription companies providing at-home work for people like you.
It works with a variety of clients in all types of industries, so there is sometimes a need for legal transcriptionists to fulfill projects.
Transcribe Me pays up to $22 per audio hour for general transcription, but those with legal backgrounds can make more.
Most of the pieces you'll work with are short clips rather than lengthy files, so it's perfect for people who don't have long blocks of time to invest in one file.
Every transcriptionist for the company is also eligible for advancement opportunities based on their work performance.
You'll get paid for your work via PayPal on a weekly basis.
Transcription Express connects home-based transcriptionists to their ideal work projects.
The company specifically likes to connect with people who can take on work Monday through Friday, although your actual schedule can be flexible.
All projects through the company will have a 24-hour turnaround, so it's important to be quick and accurate.
Not all projects are legal-focused, but you can indicate when you apply that you're only interested in legal transcription work.
American, British, and Canadian transcribers are welcome to apply to work with Transcription for Everyone, which labels itself as "The World's Premier Jewish Transcription Company."
Transcribers should have a degree and plenty of experience.
They're also expected to handle some work on at least three days of the week and complete a training program before they get started.
You'll need a computer, noise-canceling headphones, and a dedicated home office to succeed at this job.
Although this company works with a variety of clients, it sometimes needs extra help in specific areas to fulfill client needs.
Right now, it's looking for those well-versed with legal transcription, specifically in law enforcement.
You must be okay with independent contractor work and based in the United States.
You'll also need to consent to a criminal background check before beginning work.
US-based or Canada-based transcriptionists can work with TTE Transcripts Worldwide.
The company seeks those experienced in specialized documents in the legal, business, and medical fields.
Since this company has clients all over the world, it's necessary to be able to work with audio files that include a variety of accents.
It's required to transcribe up to 120 minutes of audio per day, 5 days per week, and some weekend work might be necessary.
Pay rates vary depending on the project pay and your typing speed, but TTE says that you can typically expect between $10.25 to $14.50 per hour.
Ubiqus is a translation and transcription company that covers several technical industries, including law.
The company hires at-home transcriptionists as independent contractors to take on the audio files from clients.
To apply for legal transcription, you need to have at least one year of professional experience as a legal secretary, paralegal, attorney, or other relevant position.
You must also have expert knowledge of Microsoft Word to format your final transcripts.
You'll get paid per word of your completed transcript, unlike other companies that pay per audio minute or hour.
After you turn in a transcript, you'll get detailed feedback that you can use to your benefit for future work.
AccuTran Global has established itself as a prominent provider of transcription and related services. 
With over two decades of experience, they have built a reputation for delivering accurate and timely transcriptions to a diverse range of industries. 
Their clientele includes legal firms, financial institutions, medical facilities, and more. 
AccuTran Global utilizes a team of skilled transcriptionists who are well-versed in industry-specific terminology and formatting requirements. 
They offer a variety of transcription services, including general transcription, legal transcription, medical transcription, and more. 
AccuTran Global is known for its commitment to quality, confidentiality, and customer satisfaction.
Mulberry Studio is a transcription company that specializes in providing high-quality transcription services to clients across various industries. 
They have a team of experienced transcriptionists who are proficient in transcribing audio and video files accurately and efficiently. 
Mulberry Studio offers a wide range of transcription services, including academic transcription, business transcription, legal transcription, and medical transcription. 
They understand the importance of confidentiality and ensure that all client data is handled securely. 
Mulberry Studio's dedication to accuracy, timeliness, and customer satisfaction has earned them a loyal client base.
Verbal Ink is a renowned transcription company that offers comprehensive transcription services to individuals, businesses, and organizations. 
With a focus on accuracy and attention to detail, Verbal Ink provides transcription solutions for various needs. 
Such solutions include interviews, focus groups, conferences, podcasts, and more. 
They have a team of highly skilled transcriptionists who are proficient in transcribing audio and video files in multiple formats. 
Verbal Ink is known for its commitment to quality control. 
This ensures that each transcript undergoes rigorous proofreading and editing processes before being delivered to the client. 
Their dedication to accuracy, quick turnaround times, and exceptional customer service sets them apart in the transcription industry.
Transcript Associates is a trusted transcription company that caters to the needs of legal professionals, researchers, media organizations, and businesses. 
They specialize in providing accurate and reliable transcription services for a wide range of audio and video content. 
Transcript Associates has a team of experienced transcriptionists who possess subject matter expertise in various fields. 
This ensures accurate transcriptions even for complex and technical content. 
They offer services such as legal transcription, academic transcription, market research transcription, and more. 
Transcript Associates places a strong emphasis on confidentiality and data security, utilizing secure file transfer protocols and maintaining strict privacy measures. 
With a commitment to quality, professionalism, and customer satisfaction, Transcript Associates has earned a solid reputation in the transcription industry.
Other Places to Look for Legal Transcription Jobs from Home
Are you not finding luck with the jobs above, or you want some other resources for fill-in work when other work is slow?
There are plenty of other places to find legal transcribing work to do from your home, like:
Upwork is a marketplace for freelancers and independent contractors to find work, some of which can be long-term.
Once you get signed up, you can create a profile that indicates your interest in legal transcription.
You'll be able to start applying for jobs immediately by using your bids, called Connects, and sending in a cover letter and proposal.
If a client is interested in you and your work, they can message you through Upwork and send you an offer.
You can use the search feature to narrow down the many jobs here, but they're also organized neatly in categories.
Remote Staffing Sites
You know those brick-and-mortar staffing agencies, like Mancan, that help people find temporary work?
There are some companies that focus on doing the same for remote workers and they can be helpful for finding you transcription work.
Just sign up with your details and resume and the agency will match you to upcoming opportunities that seem like a good fit.
Here are a few to try:
Microtasking Sites
Microtasking sites like Amazon Mechanical Turk can be great places to find transcription jobs of all types.
These sites offer quick tasks, like image categorizing, data entry, and transcription work, for you to complete on a flexible schedule.
Check out our list of microtasking sites to find one that fits your needs.
Remote Job Sites
As remote work becomes more popular than ever, several sites keep popping up to cater to the remote worker who wants to find a job.
You can use these job search sites to find almost any kind of remote job, although some are dedicated to certain types of work, like development or writing.
Here are a few generalized sites to search for transcription work:
Job search sites, like Indeed and Snag A Job, aren't dedicated to remote work, but they do feature a lot of remote jobs too.
Transcription or Work at Home Forums
Most online message boards are a thing of the past, but there are still some hanging around that are devoted to people who work from home.
Some of them even place their focus on transcription work to help dedicated transcribers find continuous work.
These forums let you chat with other people in your shoes and can be excellent spots for networking and sharing job openings.
The WAHM.com community has a forum just for transcriptionists, and Reddit also has several transcription communities, like r/Transcription.
Conclusion: Get Started with Online Legal Transcription Jobs from Home
I hope you found a company on this list that looks perfect for you and your legal transcription venture!
Remember that, if you don't yet have experience in the legal field, your general transcription experience may be enough to prove that you have what it takes.
If not, you can always consider some legal transcription courses to get you on the right track!
And, of course, consider building a portfolio of legal transcription work on Upwork that you can show to companies you're interested in.
It may take a bit of time to get there, but the work is well worth it to land a job as a legal transcriptionist making some good money. Good luck!
What appeals to you most about legal transcription?
Do you know of other companies that hire legal transcriptionists?
We'd love to hear your thoughts in a comment below!
Related Posts:
Earn Everything… nearly!
Join Ipsos iSay, one of the few Faithful and Honest survey panels and earn prizes, gift cards and donations. Stack your points and redeem them: Simple! No hidden fees and completely free!