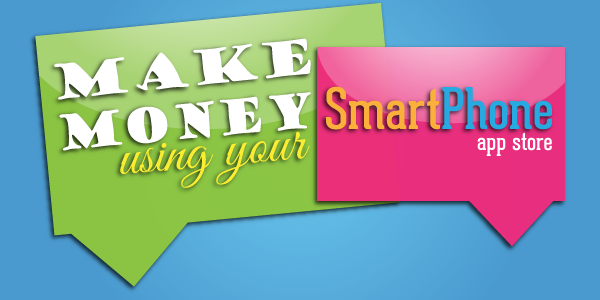 Surprisingly there are a lot of ways to make money using your smartphone.While I doubt any of these money generating smartphone apps will generate enough to pay your cell phone bill- it is definitely an advantage you should be taking advantage of! Check out these additional 5 ways you can make money using your smartphone and then check out some of our older posts on this same subject.
5 Additional Ways to Make Money Using your Smartphone
1.)

 "Viggle? is a loyalty program for television that gives people real rewards for checking into the television shows they're watching. Available for Android and Apple devices, Viggle automatically identifies the television shows its users are watching and awards them points when they check-in. Viggle users can redeem their points in the app's rewards catalogue for items such as movie tickets, music, gift cards or they can convert them into charitable donations." Check Out Viggle Here

2.) "EasyShift is the fun, quick and easy way to earn cash on the go, by doing simple assignments like taking a picture, recording a price or giving your opinion." Check Out EasyShift Here

3.) "GoSpotCheck supplies brands with real-time insights into their in-store merchandising through an innovative mobile application. We pay consumers to capture this data in the stores where they already shop!"   "
After completing a rigorous first round of beta testing, we have removed the app from the public (for now). We are working in the same capacity but as an internal program for businesses. We learned a ton from our users, and one day we will be back, but for now unfortunately there is no way to earn money through our app." – David Lott Customer Relation Management

4.) "Elusivestars Developers have their Apps tested by real users with real devices." Make Money using your smartphone by testing apps. Elusivestar says you will never pay for an app! Check out ElusiveStar Here

5.) "DailyFeats helps you build better habits by making them an accessible part of your everyday life. The trick is breaking them down into simple daily steps: we call them "feats", small concrete actions you can practice daily. Doing feats regularly is the best way to make permanent change in your health and well-being." Check out Daily Feats Here
For pre-screened and trusted home jobs, I recommend subscribing to FlexJobs. All jobs listed on Flexjobs are legit- GUARANTEED!

FlexJobs is an innovative, professional job service to help you find the best legitimate telecommuting, part-time and freelance jobs available, safely and easily.

Read my full detailed review or visit their official site.