Easy Way to Get Paid for Going to the Gym Using an App
Updated on: by Amy Kennedy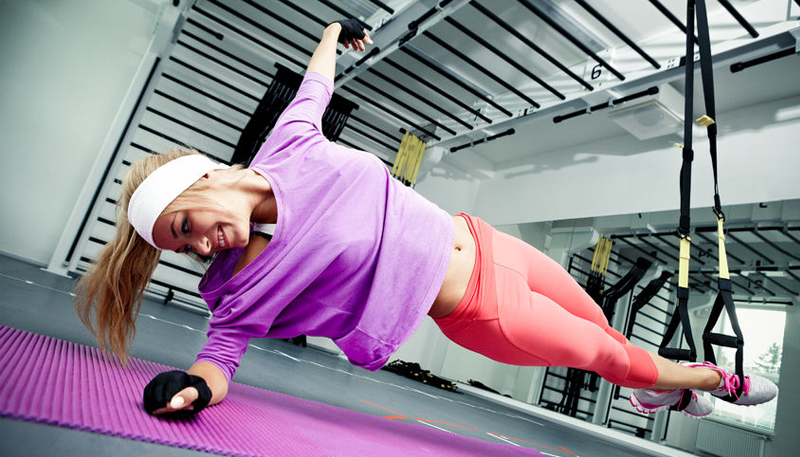 We all know that exercising and keeping fit is key to staying healthy and living a long and happy life.
Need Easy Extra $350+/Month For Free?
However, we often find all sorts of excuses for skipping our daily walk or a workout at the gym.
You might feel too exhausted to go exercise at the end of a long day at work.
You might get distracted by chores at home and spend your time washing pots and pans.
You could be busy with attending your kids' school play or sports game.
Or you could get distracted by watching your favorite TV shows.
You can't be a couch potato and expect to be thin and healthy.
As such, you'll need more incentive to get yourself to the gym or go running in your neighborhood.
A great incentive is getting some money to add to a fun night out or possibly even an expensive vacation.
Did you know you could actually get paid for completing a workout at the gym?
Luckily, there is a money making mobile app that can pay you for exercising!
You could actually stay healthy while earning some cash on the side.
Whether you love working out and exercising or you need some motivation to start going to the gym, this mobile app is a great tool for you!
Get Paid for Going to the Gym!
That's right!
You can actually get paid for exercising and going to the gym.
This mobile app is called GymPact.
Need Easy Extra Cash?
Pinecone Research, a leading name in online survey panel honesty, absolutely guarantees $3 cash for every survey you complete!
Take advantage of their time limited New Membership drive and register NOW. Join today: 100% free!


You can access the GymPact website by clicking here.
Amazingly, this application is completely free to download onto your smartphone.
Whenever you are exercising, you can just take out your smartphone and access the GymPact platform.
Once you're at the gym, you can click a button called "Check In" on the GymPact app, which will use a GPS system to determine whether or not you are at the gym.
However, if you can't afford the fees for a gym membership, the best part about the mobile app is that you don't have to use a gym to get its benefits.
You can still use the mobile app and earn extra cash without needing a gym membership.
You can exercise outdoors and in loads of other places.
For example, the GymPact app can actually track locations such as an outdoor running track, yoga studios, college gyms, martial arts studios, tennis courts, indoor and outdoor swimming pools, and even rock climbing gyms.
If you find that your gym or facility is not in the mobile app's system, you can actually add the location the first time you show up there.
How to Get Rewarded for Working Out at Home
You might be asking, 'What if I exercise at home?'
Well, you'll be glad to learn that the developers of the GymPact application have a different app that can track this type of physical activity too!
When this mobile app was first created, there was no method for exercising from home.
However, lots of users started asking for that capability.
There are various mobile apps for working out at home, but those never reward you with extra cash.
As more users started asking the developers of GymPact to expand their offerings, the creators came up with a different mobile app that works similarly to GymPact but specifically for users who exercise at home.
So using the mobile app called GymPact Anywhere can make sure you get paid for sticking to your fitness routine.
GymPact Anywhere works when you also download the RunKeeper mobile app and use the two to cross-reference the two separate databases.
Steps to Take to Use the GymPact Mobile App
The very first step for using the GymPact app is to install it on your smartphone.
Do you have an iPhone?
Then you can install the mobile app by clicking here.
Do you have an Android Phone?
Then download the mobile app by clicking here.
Now you'll need to make a pact regarding your fitness routine, which means listing out every type of exercise you'll be doing throughout the day.
This pact is your commitment to your daily workout.
Using this pact, you can also record how many days you plan to workout at the gym throughout the week.
You will also have to set up a system stating how much you'll pay the company for any day that you miss your exercise routine.
You have to pay at least $5 for every day that you missed working out and didn't stick to your fitness routine.
If you missed four days of your workout because you got sick or had something come up and you're getting charged $5 per day of exercise, you will lose $20.
Be sure to pick an amount of money that won't hurt your finances if you do miss a day or two.
Earn Everything… nearly!
Join Opinion Outpost, one of the few faithful and honest survey panels and earn cash and gift cards for your opinion. Stack your points and redeem them: Simple! No hidden fees and completely free!


However, you also need to pick an amount of cash that will motivate you to start exercising and meet your fitness goals.
The beauty of this mobile app is that it will motivate you to exercise to make money while also make you stick to your goals due to the fear of losing money.
You won't find a single person on the planet that wants to lose money.
How You will Get Paid for Exercising
When you get to the gym or to a fitness center like a pool or tennis court, you can check in on your GymPact app and you will immediately get credit for meeting your goals.
For every single day, you meet your pact and exercise, you will get paid.
The money that you get will come from the users that don't stick to their goal and miss a day or two.
You'll find there are plenty of users that haven't met their pact and that money goes to you and others who have gone to the gym.
The amount of money you make will depend directly on how you wager your pact.
This works similarly to gambling on a sports game or a horse race.
You'll be setting up a prediction and you'll need to reach it to get paid.
The more money that you wager, the more money you can make or lose.
For instance, if you gambled as much as $60 for every workout routine that you miss, you can make as much as 50 cents for every day that you stick to your workout.
So if you exercise every single day for a month, you can make an extra $15, which is definitely enough for a nice dinner out with a friend or spouse!
This is definitely a great incentive for athletes and fitness enthusiasts!
Even if you don't exercise regularly, this may be enough of a stimulus to start.
You'll be healthy, thin, and have extra money for a fun night out with your pals.
Alternative to GymPact App
If you're looking for alternatives to the GymPact app that also pay you to stay active, here are five great options:
HealthyWage is a unique platform that allows you to make a wager on your own weight loss goals.
You set a goal, make a bet, and earn cash rewards if you successfully meet your objective.
This combines the motivation of a healthy challenge with the incentive of a financial reward.
Runtopia focuses on encouraging you to get out and run or walk.
The app rewards you with coins for the distance covered, which you can then use to redeem fitness gear, services, or PayPal cash.
A great way to make your daily walk or run more rewarding!
While Charity Miles doesn't directly pay its users, it allows them to earn money for their favorite charities.
By tracking your workouts, you earn money from the app's corporate sponsorship pool which then goes to the charity of your choice.
My Achievement rewards you for all sorts of healthy activities, including gym workouts, healthy eating, and even sleep.
You earn points that convert into cash or charitable donations.
The app is a comprehensive platform for tracking and promoting overall wellness.
Sweatcoin pays you "sweatcoins" for your steps, whether you're hitting the gym, going for a run, or simply taking a walk.
These coins can be redeemed for fitness gear, gift cards, or even cash.
It's an easy and effortless way to earn rewards for staying active.
To Download or Not to Download
You may still not be convinced whether or not to download and use this mobile app.
Many people especially those who are enthusiastic about exercise think the GymPact app is a great way to make some extra money on the side.
If you are dedicated to meeting your fitness goals, this is a great way to get rewarded for your exercise.
There are a handful of different benefits to using the GymPact app including getting to keep fit and stay healthy, earning some cash on the side, and learning to dedicate yourself to meeting your goals.
If you're not big on sports or exercise, this may not be the best app for you.
If you don't think you can meet your exercise goals, you might not want to download this mobile app.
You will definitely not want to lose any significant amount of money especially if you're living paycheck to paycheck.
If you're not in good financial standing and you're worried you could lose money through this app, don't take the bait.
There's no need to lose more money if you are living in a worsening economy or don't have a stable job.
On the other hand, if you think you're determined enough to complete your fitness goals and you love going to the gym, install the GymPact mobile app and start earning money for exercising.
Conclusion: Mobile Apps Useful for Exercising
There are tons of mobile health applications out on the market right now.
Some can be used to track the steps you take every day and the number of stairs you climb.
Other mobile apps are there for helping you track your calories and diet.
These type of mobile apps have proven to help people lose weight and get healthy.
However, the extra added benefit of the GymPact app is the huge potential to make money.
So if you love to exercise and need some more cash, be sure to check out the GymPact app.
Have you ever used a mobile health app?
Are there any tools you use to track your diet, exercise routines, and weight?
Let me know in the comments below if there's a great app you use to stay healthy!
Related Posts:
Earn Everything… nearly!
Join Ipsos iSay, one of the few Faithful and Honest survey panels and earn prizes, gift cards and donations. Stack your points and redeem them: Simple! No hidden fees and completely free!