Learn How to Get Free Samples from Target (PLUS How to Save Money!)
Updated on: by Amy Kennedy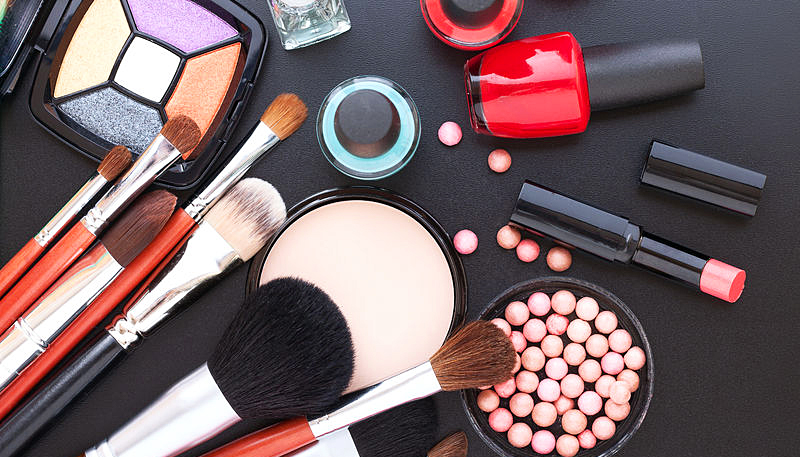 We've mentioned several ways to get free stuff from companies through coupon apps and free samples.
Need Easy Extra $350+/Month For Free?
And, we even have a full article on how to get free baby stuff!
If you love getting free stuff and Target is one of your favorite stores, then you're going to love this article!
Some of the most common requests for free samples or items are from people who want to learn how to get free stuff from Target.
So we're going to address the question and let you in on some secrets to score awesome stuff from one of your favorite shopping spots.
How to Get Free Samples from Target
I'll start off by saying that getting free stuff from Target isn't as easy as you might have hoped.
It'll take a little work on your part to get free samples or products from this store because it's not one that typically hands out samples.
What Happened to Target Sample Spot?
But what about Target Sample Spot, the place so many bloggers talk about as a way to get free Target samples?
If you've ever searched for "free Target samples" on Google search, you've probably seen tons of results that mention Target Sample Spot.
This was a place on the Target website dedicated to free samples of everything from baby care items to laundry detergent.
The offers would change from time to time, and you could request the free samples of products you were interested in.
Unfortunately, it seems that Target Sample Spot no longer exists, as all the links that once pointed to it now bring you to the Target homepage.
It's not uncommon for large retailers to only offer product samples for a limited time because they soon get so many requests that it can be difficult to keep up.
My guess is that Target Sample Spot ended for similar reasons.
So, if you come across other blogs that mention Target Sample Spot with links to samples that no longer work, that's why.
Most of these blog posts are from a year or so ago when the site still existed and the posts simply haven't been updated to reflect the change.
Need Easy Extra Cash?
Pinecone Research, a leading name in online survey panel honesty, absolutely guarantees $3 cash for every survey you complete!
Take advantage of their time limited New Membership drive and register NOW. Join today: 100% free!


Fortunately for you, I've done some digging to find other ways to score free stuff from Target without Target Sample Spot!
Is There Any Way to Still Get Free Target Samples?
Yes! But it isn't as easy as Target Sample Spot was to find them, unfortunately.
First, go to Target.com. In the search bar, type "samples".
Occasionally, Target may still include some free sample products that you can add to your cart to include with your purchase.
If there are any current ones, they should show up when you search for samples.
There is also another way to get boxes full of samples for a low cost from Target.
Target has both a Health Box and Beauty Box each month, both of which are loaded with sample products for less than $10 each.
This can be a great way to try out some products without needing to spend money on the full-size product so you can figure out if you like it first.
What Kind of Samples Can I Get?
The samples you get depends on the box you choose.
The Target Health Box will have items like first aid products, medicine, sunscreen, and other products that can help promote a healthy lifestyle.
The Target Beauty Box includes items like face masks, shampoos, facial cleansers, and lotions.
These are all products that Target sells the full-size versions of.
So, if you decide you love something and want to buy it, you can always find it at your local Target.
Create a Registry for Free Stuff from Target
This is a really awesome way to get some free samples from Target – but you must have a baby on the way!
Target offers this deal for expecting mommies who create a baby registry through the company.
If you're planning to have a baby shower, this is the perfect way to let your friends and family know exactly what you want and need for baby so you won't get bombarded with a million outfits in Newborn size and 100 bottles.
Place the things you want and need most on the registry, give your guests the information, and they can pick out the perfect gift for your baby.
When you do this, though, you'll get some extra gifts just from Target!
Target rewards all expecting mommies with a Target baby registry with a Welcome Kit.
The Welcome Kit features sample products and coupons worth about $50!
Although the products and coupons change frequently, some of the things you can expect to get in your Welcome Kit include:
Diaper samples and coupons
Baby lotions and shampoo samples
Breastfeeding supplies
Pacifiers
Bottles
Some moms have even mentioned getting coupons to things they want, like Starbucks!
You can even pamper yourself a little!
How can you sign up for the Welcome Kit? That's easy.
First, create your registry on the website.
Then, wait for your welcome email to arrive (double check that you gave the right email address and check your spam folders if you don't see it within a few minutes).
The email will tell you about your Welcome Kit, which you can pick up at your local Target's Guest Services area.
Keep your email handy so you can show it if needed, but most of the time, your name connected to the registry is all you need.
Read more:
Earn Everything… nearly!
Join Opinion Outpost, one of the few faithful and honest survey panels and earn cash and gift cards for your opinion. Stack your points and redeem them: Simple! No hidden fees and completely free!


Save Money to Get Free Stuff at Target
There are even more ways to get some free stuff from Target.
These are in the form of saving money on your Target purchases so you can use your savings for other products!
First, the Target REDcard, which is a blanket term for any of Target's card products, including its credit card, debit card, and Mastercard.
When you use any of your Target REDcards to make a purchase at Target, either in-store or online, you can save an automatic 5% off your purchase!
There are certain purchase exclusions, though, that won't qualify for the 5% discount, like:
Prescriptions
Gift wrap and shipping costs on Target.com purchases
Eye exams
Target gift card purchases
Another perk of using a Target REDcard is that you get free shipping when you purchase items on Target.com with your card! That can amount to a lot of savings if you do a lot of online shopping.
You can also save money at Target using Cartwheel, an app for both iOS and Android devices.
Cartwheel is an awesome savings app exclusively for Target shoppers to save tons of money on their purchases.
You can scroll through offers and add them to your personal barcode.
The offers range from 5% to 50% off products you may purchase anyway!
When you go to Target to shop, add those products to your cart.
Scan the barcode during your shopping trip and you'll reap the savings.
You can use the discounts as many times as you want to until they expire, and you can even use them in combination with other discounts, like those from your Target REDcard.
Where to Find Free Target Samples & Discounts
Now, it's time to find free samples online for Target products!
There are so many awesome coupon and free sample websites online, and some are completely dedicated to Target.
Others have Target as one of the main stores they find coupons and discounts for.
Here are some of the best places to go on the web to find free samples and discounts for Target:
A Frugal Chick is a place you should bookmark to save money online and various stores, but it's also great for finding free samples from Target!
The link above brings you directly to everything it lists for Target, from promo codes to special discounts, and even some free products.
For example, I once found a deal for a free $5 gift card with a $20 purchase of meat or seafood, frozen or from the deli.
The website updates frequently, so keep the Target link bookmarked for easy access to all Target deals.
You can also subscribe to the e-mail list to get the most recent deals and samples sent right to your inbox.
As the name suggests, this is one of the best websites for everything Target!
All Things Target gives you the low-down on coupon match-ups, weekly deals, special coupons, clearance items, $1 deals, and even free stuff when it's available.
The best part is that if you keep up with everything on this website, you can often score a lot of items for free by combining coupons, Cartwheel discounts, REDcard promotions, and more.
For example, one of the most recent posts shows how you can use coupons to get Splenda Naturals with Stevia Sweetener for free!
So, even if no "freebies" are currently available, you can make your own freebies by being strategic with couponing. All Things Target basically does the hard work for you!
Brad's Deals is one of the best places online to stay up-to-date with deals from your favorite stores, including Target.
Use the link above to go directly to Target deals on the website, where you'll find deep discounts and current promotions to save money at Target.
There are occasionally free items or gift cards available too, like a $5 gift card with the purchase of Fruit of the Loom items.
Coupon Mom is one of my favorite places to find great deals at my favorite stores.
When you use the link above, you'll go straight to the website's deals for Target.
This site mostly focuses on combining coupons and discounts to get items for free or as close to it as possible.
Right now, for example, you can combine a coupon and a Cartwheel offer to get a case of bottled water for $0.39!
So, you may not find free samples, but you can find full-size items at Target for free, or close to free, just by combining discounts and coupons with the help of Coupon Mom.
Hip2Save is one of the best money-saving sites on the web.
It curates just about any promo code, reward, discount, and freebie you can ever want.
It also has a whole section dedicated to Target deals, including deep discounts, excellent coupons, and freebies when they're available.
The website is updated just about every day, so keep it bookmarked and check back often to see what's available.
Many of the items listed can save you tons of money when you buy them using the coupons and discounts Hip2Save shows you.
Sign up for the newsletter to get Hip2Save deals from Target and other stores right to your inbox!
Target's own Coupon section of its website is a great place to check regularly for discounts on things you want to buy at Target.
You can always check here first for coupons and then head to one of the other savings sites to find ways to combine your coupons with discounts to get items practically for free.
Another site dedicated fully to awesome Target deals, Totally Target is a place you should bookmark and check back daily for the best discounts.
Right now, you can combine coupons and discounts to get a box of Kleenex for as low as $0.59!
I love this site because it details everything you need to do to get the lowest prices possible for the things you want to buy.
Sometimes you can discount things enough to get them for free, or close to it!
I also recommend searching through the "Special Deals" section to find ways to get free $5 Target gift cards with your purchases, which equals even more savings and stuff for free.
Slickdeals is a community-driven deal-sharing website.
Users post and share all kinds of deals, coupons, and promo codes across various categories, from tech to groceries and everything in between.
What sets Slickdeals apart is its active community of deal hunters who vote and comment on deals, helping everyone identify the best opportunities.
While not exclusively focused on Target, the site frequently features Target discounts and promo codes.
RetailMeNot is a digital coupon marketplace where users can find various types of promotions, from traditional printable coupons to discount gift cards and digital coupon codes.
RetailMeNot collects deals for thousands of stores, including Target. Users can easily search for Target-related discounts and occasionally find free sample opportunities.
It also allows users to set deal alerts for specific retailers.
DealNews is a website that features the latest deals, discounts, and coupon codes across a wide array of product categories and retailers.
The website's team of deal hunters curates and updates these deals every day.
While Target is only one of many stores DealNews covers, you can find a dedicated page for Target where all the latest deals, discounts, and potentially free sample opportunities from Target are listed.
DealNews also offers email alerts so you can stay updated on the latest deals.
Conclusion: Get Free Stuff from Target Today!
Sadly, Target Sample Spot is no longer in business.
But, that doesn't mean you can't get free stuff from Target, or at least items for next to nothing.
Before you head to Target, sign yourself up for the Cartwheel app and a Target REDcard.
Also, check through some of the Target deal sites and see if the items you need have any special promotions to save extra money.
You may even get some for free by combining your discounts and coupons!
What are your favorite ways to save money at Target? Do you know of any other ways to get free stuff from Target? Let us know in a comment!
Related Posts:
Earn Everything… nearly!
Join Ipsos iSay, one of the few Faithful and Honest survey panels and earn prizes, gift cards and donations. Stack your points and redeem them: Simple! No hidden fees and completely free!